News
July 2019 Newsletter #14
NEWS FROM LOCAL 3805
Virginia Chesney's 100th birthday isn't until November, but the former telephone operators' annual reunion is always in July at CWA Local 3805 in Knoxville Tennessee, so she and her old colleagues celebrated a little early. Chesney, who retired from the Bell system as group chief operator of information services, moved to Knoxville in 1947 after starting her switchboard career in Lexington Tennessee when she was 18 years old. Claudette Hall was ready to help Chesney blow out the 10 symbolic candles, but Chesney got 'er done by herself.
Article by Betty Bean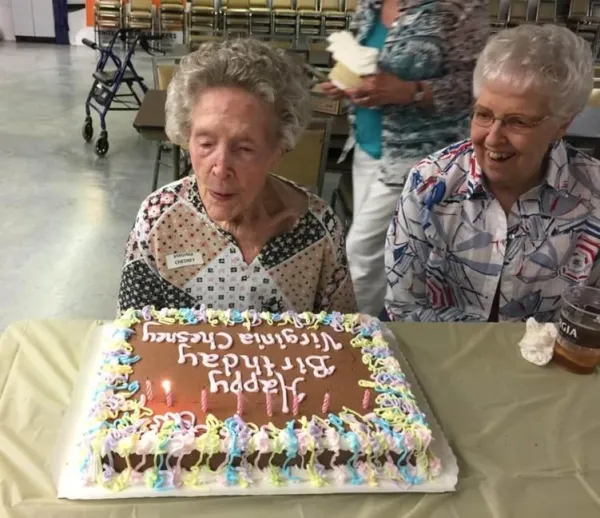 Virginia Chesney & Claudette Hall
MISSISSIPPI LOCAL PRESIDENTS MEETING AT MISSISSIPPI STATE OFFICE
Mississippi Attorney General Jim Hood visited with the Mississippi local presidents during their June meeting. The locals have endorsed Hood in his bid for Governor.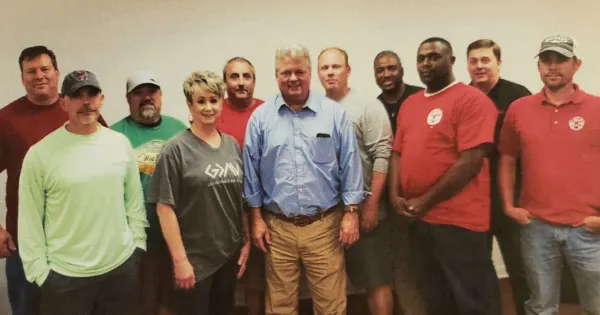 (l to r: Michael Hodges-3509, Robert Johnston-3504, Shannon Lewis-3514, Kim Sadler-3511, Shayne Scruggs-3517, Attorney General Jim Hood, Tony Clements-3513, Glenn Posey-3519, Ricky Brown-3516, Herman Junkin-Staff, Bubba Pickle-3510)
CWA LOCAL 3907
Mobilize Mobilize Mobilize!!!
2023 DIRECTTV Southeast Care Labor Agreement
2023 Mobility Black Labor Agreement